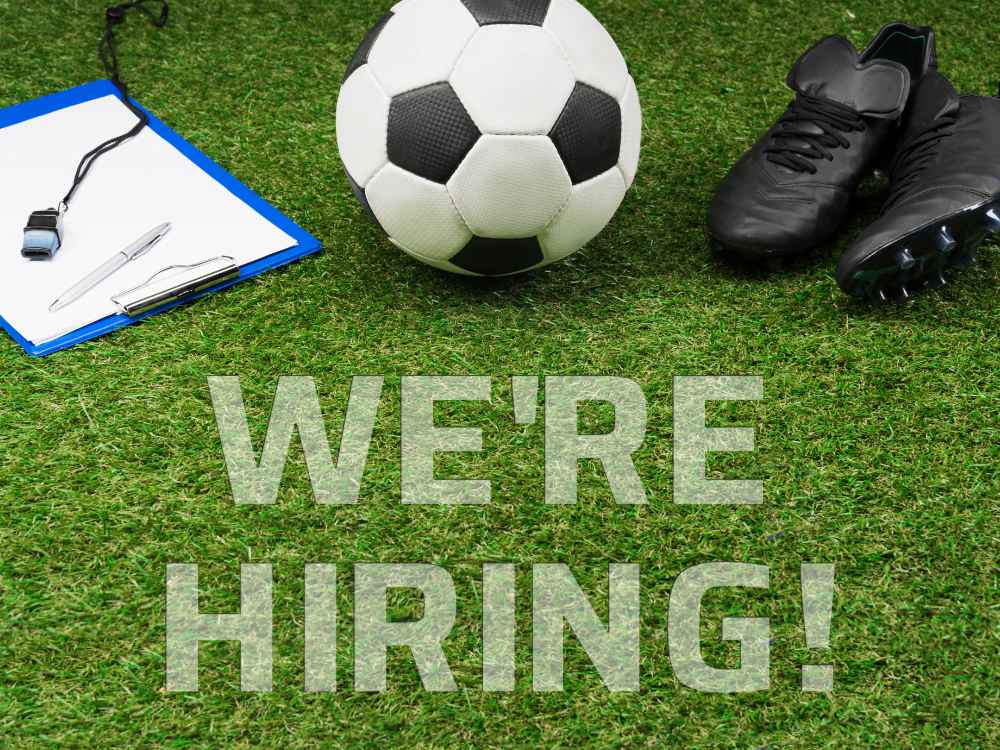 Technical Director – Chinooks FC 
Chinooks FC is growing!
We are excited about our soccer club's future, and we are looking to find the right person to help us continue this growth in the role of Technical Director.  The Technical Director is a leader, mentor, coach, and team player, and is central to building the heart and soul of Chinooks FC Soccer Club. As the lead individual at Chinooks FC, you will become the soccer program face of Chinooks FC in everything we deliver to our members – we will need you to bleed red!
Chinooks FC is a relatively small but growing club, with a burgeoning grassroots community program from U3 to U8 that ultimately feeds our competitive boys and girls teams in Calgary Minor Soccer from U7 to U19.  With over 500 players registered, and close to another 500 players in grassroots community programming, Chinooks FC is poised to grow, and we need someone who can grow with us. 
We need your ability to build relationships, lead and mentor an awesome coaching team, bring that team together to deliver the best soccer program in Calgary while also creating and leading the delivery of a development curriculum for our players at all levels that sets us apart as Chinooks FC in Alberta and Canada.  We are on the road to success, and we are looking for the right individual to join us in the role of Technical Director who has the experience and background to build on that success for our Club and members. 
 More details about this challenging and exciting opportunity with Chinooks FC are described below. 
Please apply by email to apply@chinooksoccer.com with a resume and cover letter before August 21, 2023. 
You must be eligible to work in Canada with a valid work permit or residency.  All candidates are subject to background checks and must meet all necessary requirements of Chinooks FC governing sport authorities.  Candidates must be certified to CSA national standards for Youth and Child licensing, along with Provincial C licensing, or be able to complete any outstanding coach licensing qualifications in the near term. 
About the role: Technical Director – Chinooks FC 
The Technical Director reports directly to the Executive Director (or the Director of Soccer Operations) of Chinooks FC and indirectly is responsible to the Board of Directors.

Must be eligible to work in Canada.  All candidates will be subject to a criminal record check (ePIC), SafeSport certification, RIS requirements and other CMSA/ASA/CSA governance and sporting requirements.

The following is a general outline of the roles and responsibilities of the Technical Director position at Chinooks:

 
Development of the overall Chinooks technical soccer program

 

Designing, developing, organizing, managing, and delivering our technical academy and athletic training program(s)

 

Support the achievement and maintenance of CSA licensing, including holding all required coaching qualifications (or able to attain any outstanding certifications in the very near term) – national Youth, Child and Provincial C coaching license certifications

 

Coaches training, mentoring, development, supervision and assistance

 
Building and maintaining relationships to foster player development pathways

 

Player development, evaluations, player and coach reviews and assessments, team assistance and development

 

Responsible for all soccer program decisions, including but not limited to: player evaluation, player selection, team formation, coach selection, team placement, and technical staff recruitment

 

Coaching, whether as a head coach or as a guest, assistant, or mentor, including running team and specialized practices, coaching at games, and reviewing team and individual game performance

 

Acting as a role model for players & parents; instituting our core values at all times

 
Ongoing recruitment & community initiatives which will attract talent at both the player & coaching levels for all ages

 

Working closely and cooperatively with other members of Chinooks staff to ensure the successful organization, coordination, and delivery of the Clubs programming

 

Being an integral member of our association in developing an environment which maintains our core values – the 4 C's of Chinooks – community, culture, commitment, and character.

 
The successful candidate in this role will be evaluated on a number of performance criteria to be mutually established at the time of hiring and will be reviewed at minimum annually for evaluating progress on achievement of key performance metrics.  Some examples of performance metrics may include: 
Team Growth 

Grassroots Growth

Academy Participant Satisfaction Survey 

TD Performance Participant Satisfaction Survey

Coach Performance Participant Satisfaction Survey.

Player Retention

Coach Retention and Recruitment

 

Program Development

 

Curriculum, Training Plans

 

 
Please send your resume/cover letter which includes your coaching and leadership experience to apply@chinooksoccer.com before August 21, 2023 at 4:00 pm. 
We wish to thank all candidates for their interest in joining Chinooks however based on the anticipated volume of applications we will only be contacting candidates we evaluate who meet or exceed the requirements for the position.