Chinooks FC is a non-profit organization focused on soccer player development through premier soccer training in the city of Calgary, Alberta, Canada.
At Chinooks FC we believe that soccer is for everyone regardless of person's culture, colour, ancestry, nationality, age, political beliefs, religion, family status, physical or mental disability, gender or sexual orientation. We want to make our Chinooks community stronger through inclusivity by welcoming players and families from all different backgrounds with our staff being on the forefront of ensuring this ethos is pushed down to all members of the club.
The philosophy of Chinooks FC is to use both personal and soccer development to build a positive community with families in Calgary.
To be an excellent soccer community for players seeking personal enjoyment, challenge, and growth.
To prepare players for life by giving them the opportunity to participate in an inclusive team environment that focuses on providing high quality individual education and growth. The Chinooks Football Club builds and fosters a vibrant community dedicated to a lifelong passion for the game of soccer.
We are a non-profit organization dedicated to the physical, mental and emotional growth and development of individuals through the sport of soccer. Chinooks FC embraces the following core values – what we call The Chinooks 4Cs
We believe a soccer club is about more than just soccer… it's about inspiring lifelong confidence and enriching the lives of our players with the powerful bonds and camaraderie of team sport.
We believe in building strong communities as they are an important source of social connection and a sense of belonging. Participating in the Chinooks FC community means being bonded together by shared attitudes, values, and goals which we believe is an essential ingredient to enjoying your soccer playing experience and further to achieving a fulfilling life. Chinooks FC builds a community of like-minded members that are positive contributors to our club and that reaches further to the communities around us.
We are committed to creating an environment that develops a source of meaning and purpose in our members lives through experiences that provide opportunities to learn, grow and be challenged while being active in the sport of soccer. Our members share that same commitment individually by valuing the experiences we have as individuals and that we share together on our teams and as a community.
We are committed to providing our players character building experiences to achieve individual growth, development and challenges in a competitive environment.
Minor soccer in Calgary was first organized in 1964 with the formation of the Calgary Minor Soccer Association (CMSA). The Chinooks Soccer Club was founded in 1974 as one of the six zoned teams in the city along with the Blizzards, Eagles, Eastside, Celtics, and Foothills. Prior to 1974, the club represented the western boundary up to 37th street S.W. and later occupied the entire south west following its merger with the Tornadoes (that occupied west of 37th street S.W.). Initially, the zoned teams were for the Under 16 and 18 Boys categories while the communities managed the younger age groups.
In the late 1970's, CMSA added a Under 14 Boy's programs followed by the introduction of the Girl's program. The club grew exponentially during the 1980's and 1990's with the addition of adult programs in Men's and Women's leagues, supporting 24 teams with over 400 members parallel to the growth of the city. In early 2000's, CMSA decided to lift the zoned restrictions allowing players to play with any club in the city. In 2006, the club formed the Under 10 and Under 12 programs, which grew to club to 34 teams with 600 members by the 2007 Outdoor season.
Today, Chinooks FC continues to support the city with programs from the Grassroot level (ages 4-8) to the youth (ages 7-19) and adult (ages 19+) levels.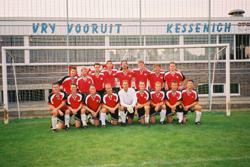 Chinooks FC is led by a qualified team of experienced individuals with established careers in Calgary soccer. The group will be working together to oversee both the boys and girls programs, observe and respond to player and parent challenges, and ensure an impactful approach to player development is taken at all levels of play within the club.
If you have questions, or need support from the club, please make note of the staff roles below: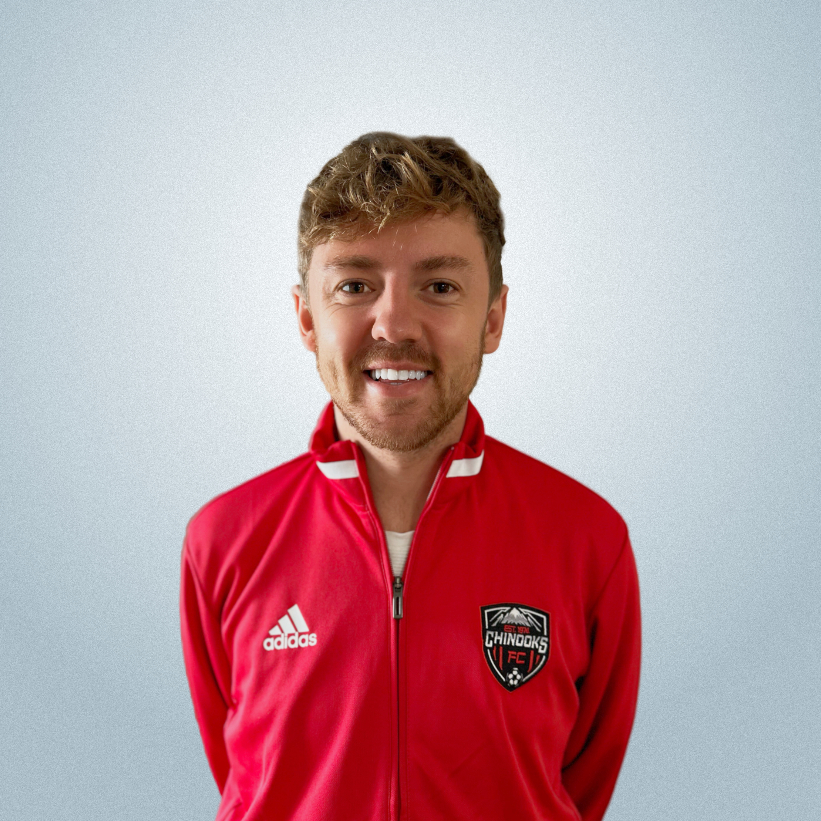 As Chinooks' Technical Director, Rhys is responsible for designing, developing and delivering our Chinooks technical programming. Rhys works cooperatively with our head coaches and staff members to ensure the successful organization, coordination, and delivery of this programming.
Rhys also works closely with Chinooks' Board of Directors to obtain and maintain our CSA licensing. He is responsible for all soccer program decisions, including but not limited to: player evaluations, player selection, team formation, coach selection, team placement, and technical staff recruitment and training. 
Noel leads the Chinooks Academy, which focuses on age-appropriate skill development such as; ball mastery, mental skills and fitness. He is responsible for developing Academy curriculum that adheres to the club playing philosophy and methodology. Noel is a lead head coach and Academy trainer, with a primary focus on developing players aged U10-U17. Noel is also the head of Chinooks Gold program, offering additional specialized technical training and mental skills sessions.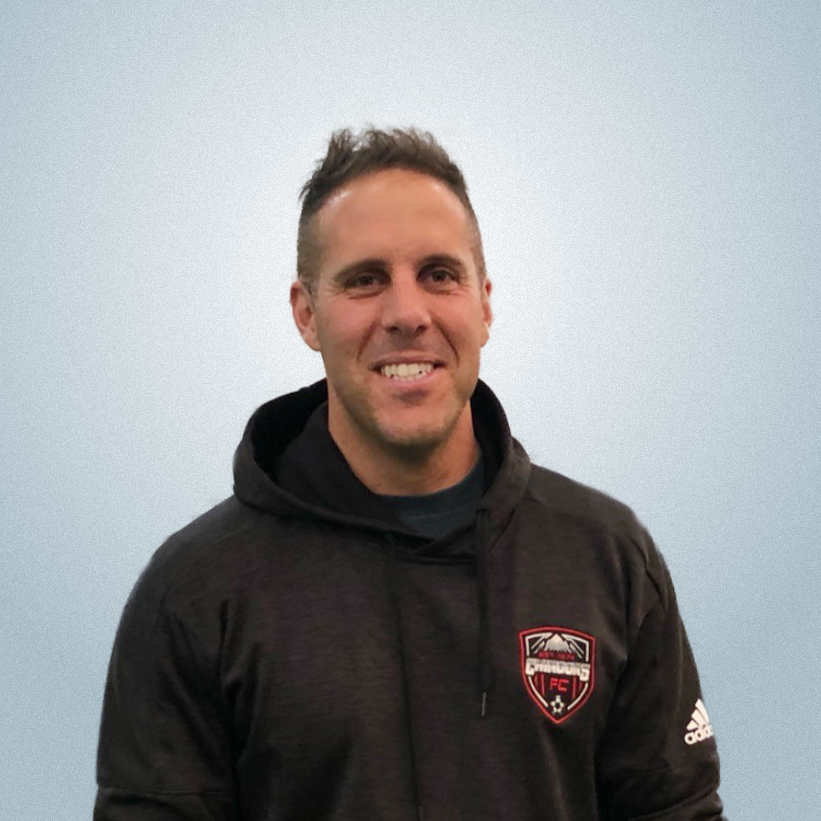 Ale is responsible for developing the Chinooks FC game model, playing philosophy and Technical Plan. Working primarily with competitive age groups U13 and up, he leads the tactical development of players and coaches at the club. Ale works closely with the rest of the staff, and the Director of Operations to determine team, player and head coaching placements. He also leads our video analysis program and represents Chinooks at ASA and CMSA technical meetings. As a head coach and Academy trainer, Ale works with players from U13 to U17.
Victoria coordinates our community grassroots programs, including the identification, scheduling and training of grassroots coaches, and the development of our grassroots program curriculum and activities. She is also responsible for in-house CMSA coaching development, training sessions and support. Victoria will be a leading head coach in our girls program, and a regular Academy and Skills Centre trainer in our CMSA U7-U12 program.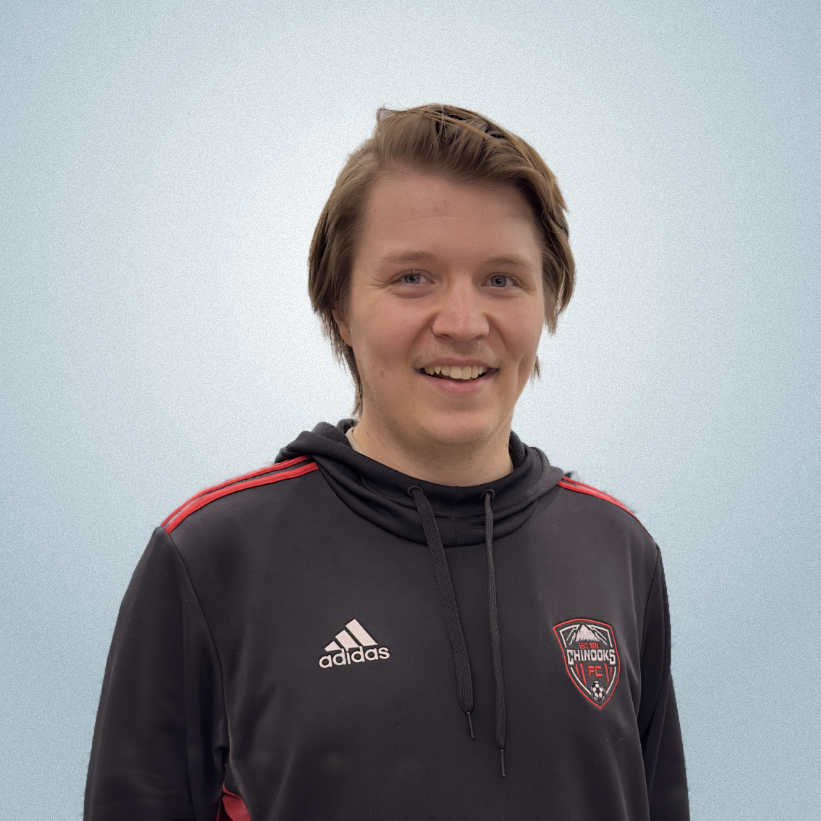 SKILLS CENTRE COORDINATOR
mitchell@chinooksoccer.com
Mitch oversees our U7-U9 Skills Centre, including curriculum development, festival format team building and coordination. He will work closely with Victoria to ensure that Chinooks community grassroots players experience a smooth transition into CMSA soccer. Mitch will be the lead trainer in the Skills Centre, but also serve as a head coach, and trainer in our Chinooks Academy. Mitch specializes in youth development, with a focus on players aged U7-U12.
As the head of operations, Stephan guides both the technical and administrative teams, ensuring that the club budget, strategic and operational plans are met each season. He is the link between the Board of Directors and the Chinooks staff, represents Chinooks at ASA and CMSA administrative meetings and serves as the first point of contact for member questions and concerns. He works with the Board of Directors on club events, fundraising, licensing, and other committee work.
As a Chinooks Administrator, Jessica's main role is to support the club with scheduling, marketing, communications and coordinating the club's volunteers.
Ursula is a long standing Chinooks employee who has managed the club's finances for several years. She is responsible for all payments and registration questions, including; payment plans, Kidsport, charging Academy fees and cashing uniform and volunteer deposits. Ursula also uploads CMSA team, coach and player lists, and ensures valid registrations by collecting and submitting player proof of age, CMSA waivers and coach certifications.
Ash has been at Chinooks as a player and volunteer for the better part of five decades! He currently serves as the Chinooks President and member of the Safesport Committee, and is responsible for advising the Director of Operations, working with the Board to decide on personnel decisions, hosting AGMs and driving Board operations. As the Chinooks Board's primary focus is governance, Ash should only be contacted on escalated operational matters, or queries and opportunities related generally to disciplinary issues, facilities, fundraising, club strategic direction or other potential Board-level comments and concerns.
Chinooks Soccer Club is a non-profit organization governed by a Board of Directors who are responsible for setting the mission and strategic director of the organization. The Board is also charged with overseeing the finances, operations, enforcing the Bylaws, and creation & implementation of policies for the club.
The Board of Directors is made of devoted volunteers.
PRESIDENT / DIRECTOR – ASHLEY GIBBS
VP ADMINISTRATION – Stefan Kalyniuk
VP OPERATIONS – TAREK JAYOUSSI 
SECRETARY – NEIL YOUNGER
TREASURER – STEVE NIELSEN

DIRECTOR – NITA SPROULE
DIRECTOR – CAMERON HERCUS
DIRECTOR – Chris Lewkowicz 
DIRECTOR – MIKE BROWN
DIRECTOR – Nancy Bains